Important Tips for Attending a Lego (or toy) Show
There are lots of amazing Lego Shows coming up and if you are planning to attend one here are some helpful tips to make the most of your experience.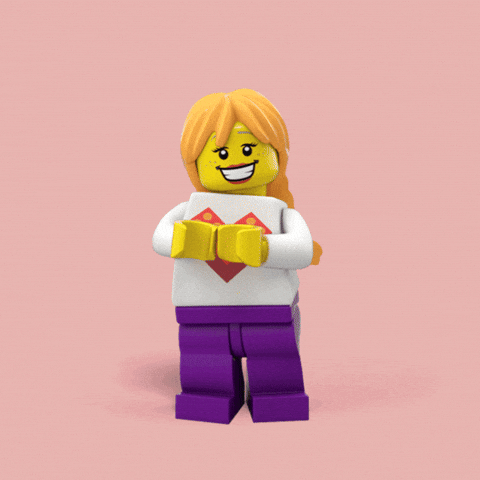 1. Buy VIP Passes
Most conventions have a VIP package of some kind. These packages usually include early admission and giveaways. Early entry is essential for 2 reasons, one being that you get in to the vendors without a huge crowd and without the good stuff getting snatched up before you get there. The other reason to get in early is the bigger conventions usually have a room filled with awesome Lego MOC's to see. Once those rooms get full of general admission attendees they are really hard to navigate and it's tough get up close to see the cool details. And an added bonus most conventions offer goodies to VIPS, Bricks by the Bay for example offers a commemorative brick.
2. Bring Bags
It may seem silly to mention this but Lego boxes are huge and pile up fast. So bring your left over giant Lego store bags, canvas reusable bags, or any big bags you have. Most vendors sell online or from their home and they do not bring bags for you. Also bring an oversized backpack or messenger bag because your Lego purchases can get heavy fast and your hands will get tired. Plus you really don't want to make obvious trips to your car leaving behind expensive Lego sets.
3. Carry Cash
Most vendors don't take cards. Card readers are pricey and unless the vendor has a storefront they typically only take cash, so take out cash ahead of time. It also helps  you to budget and to avoid pricey on site ATM fees. And cash is easier to negotiate with prices, especially little kids who only have so much allowance money on them. If you have PayPal set up that helps too, but seriously cash is the best way to go.
4. Arrive Early
If you choose not to go with VIP admission you are going to want to arrive 45 minutes to an hour early, especially for big conventions like Brick Palooza & Bricks by the Bay. Lines always start early and attendees usually get allowed in by sections to avoid crowding too fast, and this leads to longer waits outside.
5. Price Match Online
When shopping around for that retired Lego set, Minifigure or vintage toy the prices can vary wildly. A good way to make sure you get the best deal by googling the set number on the box or the name of the Minifigure/toy and checking the price listed by online re-sellers. Most vendors match Amazon or Ebay and are pretty reasonable, but you should still check every time. It also gives you an upper-hand in negotiations.
If you are planning to attend a Lego show be prepared, have fun and don't forget to wear your favorite Lego graphic tee. Good luck and happy hunting!
Please reload